Finally, it's spring! That means lots of sunshine, singing birds and joy. But that's not all: At GameDuell there is a great Spring Special with many tempting prizes!
Take part in the Spring Special now!
It's really easy to take part
Step 1: Collect flowers
Basically, the Spring Special works automatically: By participating in duels with entry fees, your own personal flower barometer is gradually filled up.
The flowers you earn can be exchanged at the Spring Market.
Each time you reach a new level on the flower barometer, new prizes are unlocked for you.
Step 2: Choose a prize
Take your time strolling through the fragrant Spring Market and have a look at all the different prizes.
Let yourself be carried away by the wonderful selection.
Lots of free games and free bonuses are waiting for you.
If you are more into dressing up, you can redeem one of the many spring-like costumes or backgrounds to decorate your profile picture.
The Spring Special has already started and runs until Thursday, April 12th, 2012. The Spring Market remains open for another week once the Special is over so you can hang around the Spring Market after April 12th, without rushing to exchange your flowers.
Have you already been to the Spring Market? Which prize did you choose? We look forward to hearing more about your experiences at the Spring Market. Please post them as a comment to this blog post.
A long time ago, you could invite your friends to join the GameDuell website. Now this feature has been completely redesigned. As an upgraded player, there is now much more incentive to take a look in your email address book and invite some friends to play! Here are the advantages at a glance:
Fast and easy: Sending out invitations to your friends is quick and simple – just enter their names and email addresses and send. You can even invite several friends all at once.
More flexibility: You can decide for yourself whether you want to invite your friends the classic way, by email, or rather through a social network such as Twitter or MySpace. Both options are free!
G$ 1000 Free Bonus: For every friend you invite that upgrades their account, you will receive a free bonus of G$ 1000. It makes no difference whether your friend plays training duels or duels with entry fees.
It pays to be generous: You can invite as many friends as you wish. The more friends you invite that upgrade their accounts, the higher your free bonus will be!
A genuine, friendly favor: Your friends also benefit from your invitation. As Practice Players they will receive 1000 credits to play with.
Are you an upgraded player on GameDuell? Then you're all set! Who could you surprise with an invitation to GameDuell? Your game-enthusiast colleagues? That old "long time, no see" friend from school? Your friendly neighbor?
Click here for the "Invite Friends" feature.
There's nothing better than the excitement in the days leading up to Christmas! At GameDuell, the festive time of the year is also here: the desks are being decorated, a Christmas tree is brightly shining in the office and almost every day, a colleague brings in some home-made cookies. This year's Holiday Special couldn't come at a better time!
As an upgraded player, it's easy to take part: your snowflake barometer, with seven levels, will automatically start filling when you play duels for real funds. You can exchange your snowflakes for christmassy prizes in our Shop without all of the stress that comes with Christmas.
Curious? You can find more infos regarding the Holiday Special here. You can also visit the festive Christmas Shop already: simply click on the picture!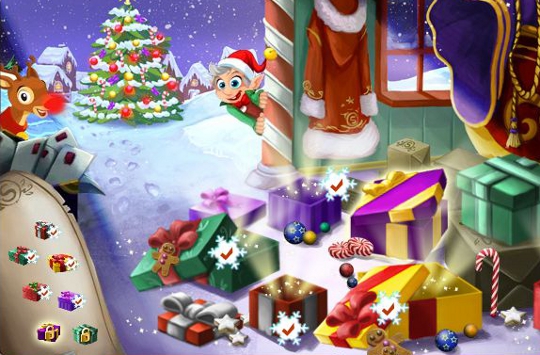 Happy Halloween! The eerie occasion that celebrates ghosts, zombies and vampires is a popular event every year in the US! That's a good enough reason for us to introduce a Halloween Special in a way which we've never had before.
Here's what's so different about this Halloween special: each player can decide on their own what and how much they win. Each time you play a duel you will automatically redeem pumpkins. The pumpkins you redeem can be exchanged for prizes such as Picture Kit accessories, free bonuses and vouchers. In addition there will be hidden, surprise prizes which can only be unlocked once you redeem a certain number of pumpkins.
During this horrific event you will find a couple of new elements on the GameDuell website, for example the Spook Shop where you can exchange pumpkins for incredible prizes. Notice the haunting details which will put you in the weird and wonderful Halloween mood.